Friday, May 1st, 2009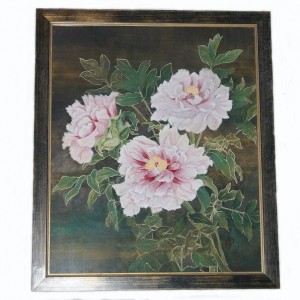 I heart my mom! She's a designer and artist herself and I'm so thankful that her artistic aesthetic and passion has rubbed off on me! When I was younger, she would take me with her to showrooms and art supply stores and I would help her pick out everything from swatches of fabric to foam core. She was always very encouraging of any and every artistic pursuit I had. As a result, I've dabbled in everything from glass mosaics to watercolor and silk painting to pipe cleaners and googly eye collages! Ohhh, not to mention, enjoying lanyard bracelet making in second grade! Thanks mom for supporting my creative spirit!
So, I'm very excited for Mother's day coming up on Sunday, May 10th. My mom is the most important person in my life, a constant support and infinite supply of knowledge and wisdom. Gotta love, honor, and celebrate mom!
I'm offering a special deal for Mother's Day. Take 40% off your online order by entering discount code "iheartmom" at checkout. This code is valid through 5.31.09. I think that jewelry is the perfect symbol of love because every time a person wears it, or even sees it, it is an instant reminder of the person who gave it to them. A reminder of their love, which like the jewelry, will last forever.
Featured painting: Pink Peonies in the style of Japanese Nihonga art by my Mom.